Need to Know: November 16, 2023
CBAA Weekly Update: Board of Directors Meeting on your Behalf

Earlier this week, CBAA's board of directors met in Montreal, QC. Their discussions centered on initiatives and programs aimed at strengthening support for our members and championing the voice of business aviation in Canada.
The CBAA Board is committed to advancing safety, business opportunities and reducing red tape. Our goal is to keep Canadian business flying into the future.
Thank you to our Board for their support!
---
Member Input - New Proposed Victim & Family Requirements for Air and Airport Operators
Transport Canada Civil Aviation (TCCA) is seeking input from the aviation industry on the provision of assistance to aircraft accident victims and their families in response to an ICAO requirement that Canada needs to consider. Input is being sought via the consultation paper titled
Victim and Family Assistance Requirements for Air Operators and Airport Operators.
Important note for CBAA members
– TCCA's preliminary assessment of options suggests that requirements may apply to
CAR 704 commuter operators
and airline operators (705).
Transport Canada is also assessing the pros and cons of including air taxi operators (703) and private operators (604)
.
Although we are reviewing the paper on behalf of members, to contribute to the upcoming CARAC discussion, we are seeking operator member input to provide a consolidated response to TCCA.
To facilitate your input, we have summarized the questions to be addressed at
this link
. Please submit your contribution to this important consultation by Friday, December 1st, 2023. Your contributions will be kept anonymous.
---
NAV CANADA - Notice of Revised Service Charges

Members interested in providing feedback to NAV CANADA with regard to the proposals set out in the notice of Revised Service Charges, may do so by November 26
th
, 2023.
Proposed Based Rates Effective January 1
st
, 2024.
Background Information
Details and Principles Regarding Proposed Revised Service Charges
Notice of Revised Service Charges
---
Thank you to all those who joined us for CBAA's Central Canada Chapter Meeting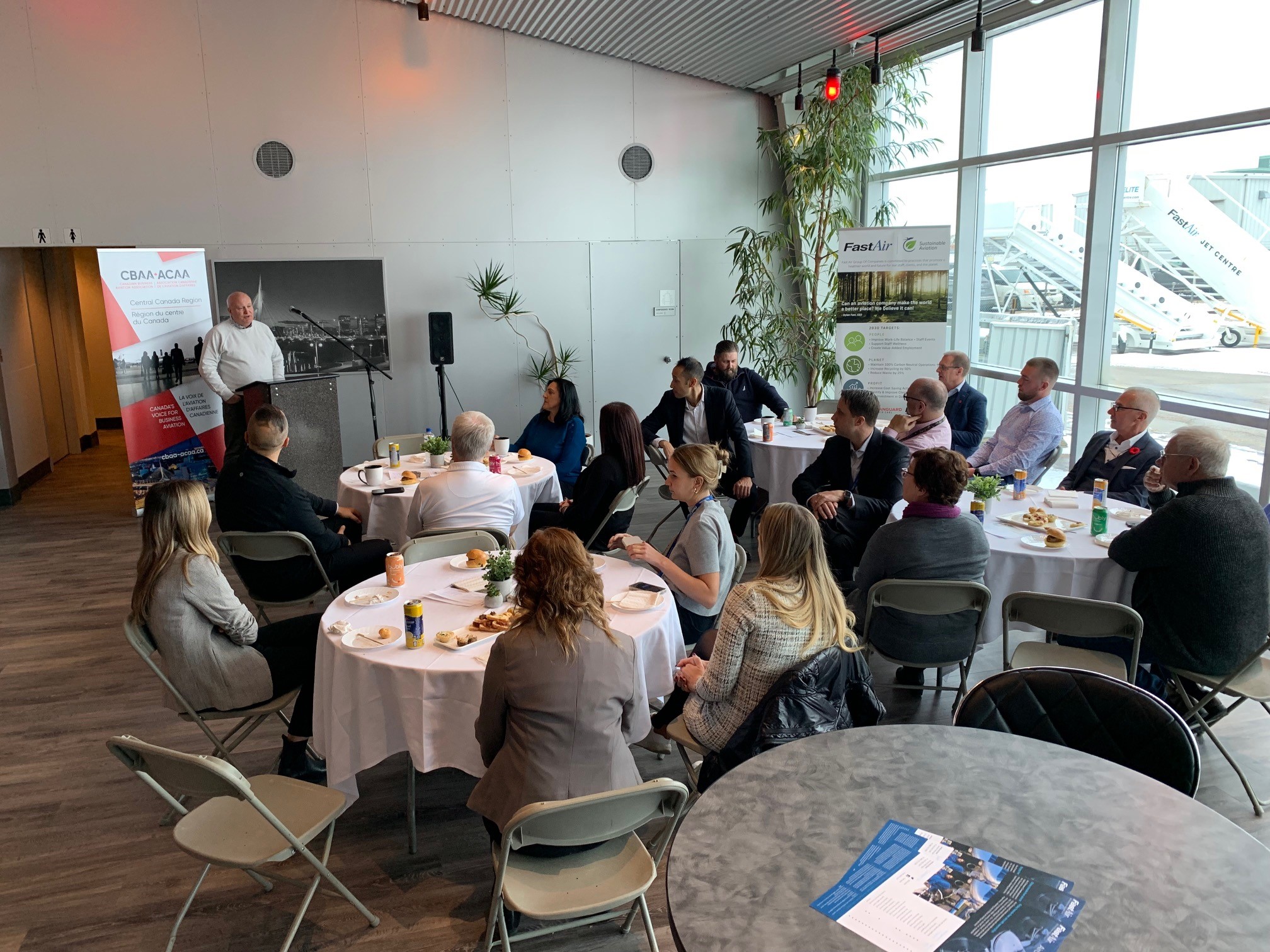 In the face of the early arrival of challenging weather, last week's Central Canada Chapter meeting was a success, thanks to the resilience of our attendees.
We are pleased to thank our sponsor,
Trainingport.net
, and our host,
Fast Air Jet Centre
, for making it a great event. Your support and enthusiasm are truly appreciated!
NEXT STOP – Montreal for CBAA's Quebec Chapter Meeting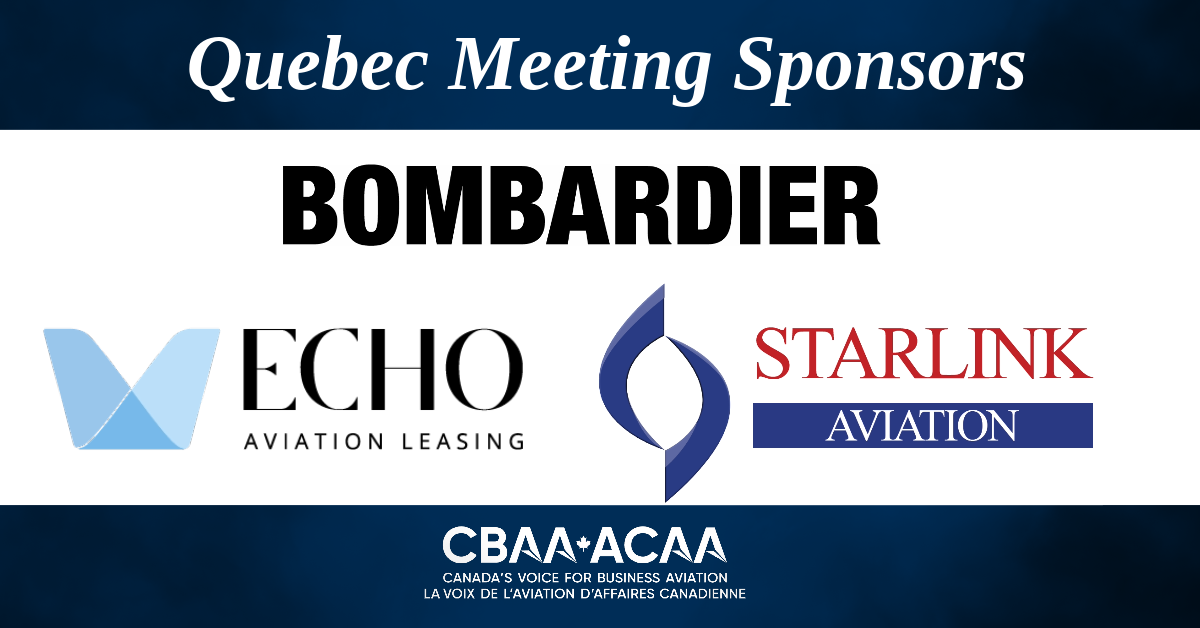 Join the CBAA, your colleagues and our sponsors
Bombardier
,
Echo Aviation Leasing Corporation
and
Starlink Aviation
who is also our gracious host.
Date:
Thursday, November 23rd
Time:
5:00pm start time
Location:
Starlink Aviation - 9025 Ryan Ave, Dorval
Confirm your attendance
That's not all! After the Quebec chapter meeting, we turn our focus to the west with upcoming
Northern Alberta (Edmonton)
,
Southern Alberta (Calgary)
, and
Pacific (Vancouver)
chapter meetings. Finally, we'll be in Toronto for the
Ontario chapter meeting
, wrapping up this series of engaging CBAA events.